I'd have to say Edge of Darkness. The plot was alright i guess, even though it's been done to death. While I did enjoy parts of it, it was just toooo long and got really slow in parts. Could have been better.
---
In my opinion, Amusement is the big Horror Movie ever i have seen, there is no point, no blood, the acting is bad it is just horrible all around...
---
Titanic. of course!!
it unexceptionable
---
Generally have a good eye for spotting the flimsy but did get sucked into Sherlock Holmes. Robert Downey was good but not very believable as an 18th cent gent/detective. Would have been better as a modern story. If they spent as much $$ developing the script as they did the FX shots it would have been better
where is it?
---
I was rather unimpressed with 300. Many people loved it, but I could not get into it. Transformers was rather boring to me. Oh, and any R rated comedy ive seen. Im sure there is a good one somewhere, but honestly these movies are becoming distasteful in the overuse of cursing, sexual references, and cheap laughs.
But then again, Im not too big of a fan of movies
---
interesting thread, i have already list of my worst movies .and there ranking too
*- Terminator Salvation ( 0/10)
*- The Last Exorcism (-1/10 )
---
That's easy:
Cleopatra
Elizabeth Taylor is said to have vomited when she saw the premier. Literally.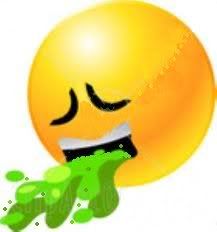 The Ocean Series
---
the saw series i think it's too bloody do you think so?
---
The worst movie I ever saw was "Jeepers Creepers". It's the only movie that I ever asked for a refund after watching it. I can't believe they actually made 2 sequels.
---
The worst movie, I ever saw. It was terminator 2.
---
---
Users browsing this forum: No registered users and 6 guests
Powered by phpBB © 2000, 2002, 2005, 2007 phpBB Group