Debbie Adams wrote:

Gary Dee wrote:

Carson Collins wrote:

Bartender, whatever -and however many- drinks Mr. Collins should desire......put it on Deb's tab!

I'm sure glad I never run out of virtual money.
Double Monopolowa vodka martini , very dry, with black olives.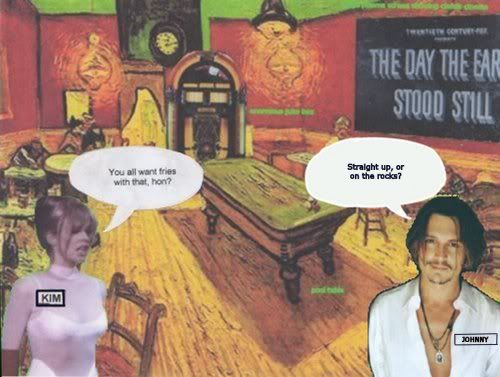 That would be straight up, Johnny, there's a good fellow. And pour yourself a shot as well; my dear friend Debbie is buying. And, while you're at it, another round for everyone
on the house
.