A Very
HAPPY NEW YEAR!
everybody! (a little early)
Posts: 1110
Joined: Thu May 08, 2008 12:15 am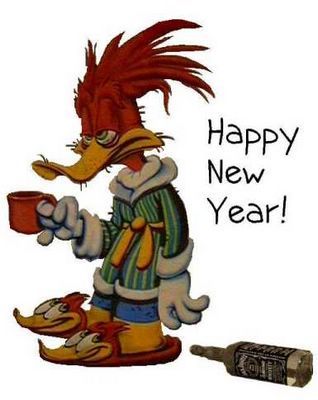 Wishing for a better year next time around!
and that #13 will turn out to be the luckiest number ever!
Posts: 697
Joined: Fri Jun 17, 2011 3:56 am
Hey, now that's the craziest Woody Woodpecker I have ever seen, it's got Daffy Ducks, duck bill, no wounder he is looking so dejected, how could a woodpecker peck with a ducks bill?

My peckers OK and 2013 is coming anyway, so hip, hip, hooray to all and New Years Day is but a short step away.

To the future.
Posts: 5210
Joined: Wed Aug 27, 2003 1:46 pm
Happy happy happy 2013 WOOOOOOOO
OOOOOOOOOO
Posts: 7
Joined: Sun Dec 16, 2012 2:44 am
Happy new year to everyone here have a wonderful 2013 for you, your family and friends hugs xxx may it be your year
S.Howarth
MYsterioUS Circle
What a night........
Happy New Year! Here's wishing everyone a creative and promising 2013!
Posts: 48
Joined: Thu Nov 29, 2012 11:53 pm
First of all HAPPY NEW YEAR i was celebrating 31st and that's why I was not present over here but now again we will share or discuss about creative art or idea!!
... so far, so good!
Hoping everyone's holidays were as special & as nice as mine. I scored big time, but great family & friends will always be the best gifts in my life!
---
Return to "Foundmyself.com general discussion"
Users browsing this forum: No registered users and 5 guests