Righto, I've never drawn the female nude before, but I've combed through my figure/anatomy book loads of times. I saw a beautiful nude photo and had to draw it.
Soooo, here it is...
(the sketch, that is)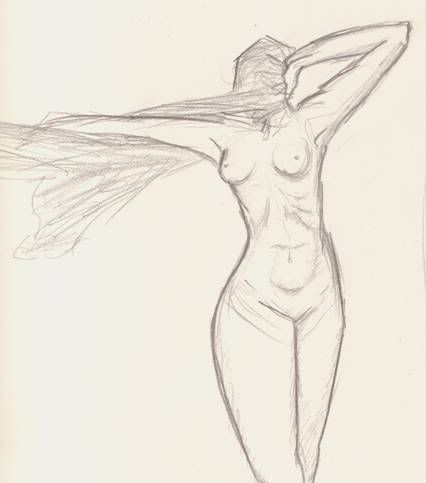 and here's the link to the
original photo
I'd like your critique on the anatomy, please!
I've already noticed some things...
-Her right arm is not visible, yes I know... I got lazy and didn't do it
-The attempted shading on the torso is weird... does anybody know how I can better accomplish trying to show the lines of the ribcage and ab muscles and stuff?
-I think her boobs are off... I haven't drawn boobs before...
-Her waist is too small?
-She's kind of slightly leaning back... so subtle, I had difficulty drawing that.
Ehehehe, any comments and crits would be good, as well as letting me know what I'm doing well. Thank you very much!